We fuel winning sales and marketing campaigns.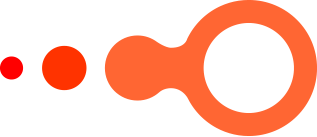 We do this by giving you prospects that convert, or by helping you uncover valuable industry insight.
Whether you're finding new customers, doing market research, or carrying out competitor analysis, data is essential to growing your business. We get to know you so we can tailor our data to your needs, and we pass it on quickly to make sure contacts are as responsive as possible.
While technology keeps our service fast, accurate and low cost, the unrivalled quality is thanks to human expertise. We combine automated machine learning and experienced agents to give you data that perfectly matches your requirements.
We work flexibly to suit you, whether you need a one-off project or a long-term data partner.
Data can be global or limited to the UK, B2B or B2C, and can cover any industry and vertical.
With offshore resources and a UK management team, you get the best of both worlds: low prices along with high quality, compliant data services that meet the needs of UK companies. In fact, we only work with UK companies.
Our Indian operatives undergo regular training to make sure they continually meet the high standards of our UK clients. At the same time, our ISO 9001 and 27001 accreditations recognise the quality and security of our services.
Why choose a voice over a non-voice data service?

Our telephone research professionals can complete partial data lists, verify information you already have, or build new lists from scratch. Armed with accurate contact data, your chances of a successful campaign are far greater.
Why choose a voice over a non-voice data service? Speaking directly to contacts verifies that their details are accurate, but also that they're open to being contacted by you. This means you get the most value out of your data and waste very little time contacting those who aren't interested. While we're masters at quickly sourcing business data that's available online, nothing beats having a real conversation.
Buying or renting existing data lists is expensive, and the quality often doesn't match the price. Our list building service is more cost-effective, better quality, and it means the data is unique and owned by you.
Compared with our voice data services, this is a lower-cost service that's ideal when you need reliable data quickly and don't require us to personally speak to each contact.
The data is unqiue and owned by you.
Data list building
We can generate brand new lists tailored to your target profile, no matter how niche. This helps you see results quickly, while freeing up your team's time so they can get on with making sales, gaining insight, or improving business processes.
Data completion
You may already have a list of companies, but finding the contact details for each one would eat up valuable resources. Thanks to our many years of practice, we can take on the task quickly and precisely, turning a distant dream into an immediate reality.
Data validation
Perhaps you have existing data but need to make sure it's still up to date. Businesses change quickly and B2B data degrades by 30% every six months, so validating your data could have a huge impact on responsiveness. We make sure your contact information will get you through to the right people, saving you wasted time and boosting your results.

Puma Source can be your most versatile team member…

Puma Source can be your most versatile team member, ready to pick up those tasks it just doesn't make sense to do in-house.
Working with us means you can do more in less time. Expand your team whenever you need to, saving the cost and hassle of recruiting staff for short-term projects, while letting your existing people do what they do best.
We're fast learners and can quickly train to complete your business tasks as well as your own team would. We take on all sorts of work, whether it's reviewing documents for information, tracking company news, uploading CMS content, or anything else. No job is too small or miscellaneous for us.